WIN doors can be customised and are available in a range of shapes and colours. They are aesthetically beautiful, functional, durable and a perfect solution for those looking for a mix of design and robustness.
Doors represent you more than you might think. They speak of the owner's style and personality.
All WIN systems allow the construction of various types of doors from the simplest, one-point locking doors to those with 3 pins, bolts and hooks (burglar-proof), automatic (opening by phone or fingerprint).
WIN entrance doors are made using PVC profiles, steel stiffening – 2mm, to provide the best stability and strength, fittings with multiple locking points, to guarantee the best defence against unwanted guests.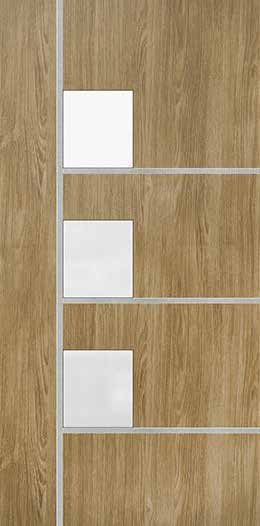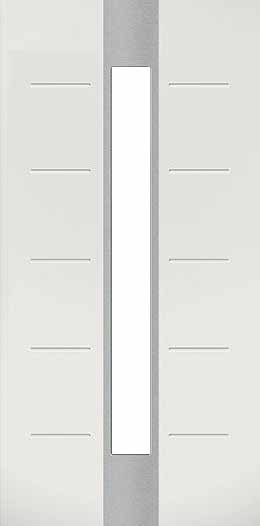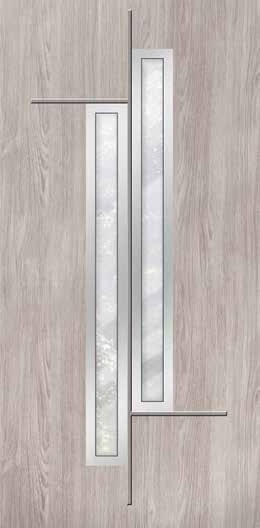 104mm sash (straight or round) or 130mm sash (straight)

Door frame, 85mm (front view)

Possibility to use, aluminium doorstep or automatic doorstep

Tear profile in standard

3D hinge, 120Kg

Fittings available:
– key lock
– with lifting handle
– fittings with 3 latches
– fittings with hooks or bolts
What would a door leaf be without a lock, hinges and handle? A simple item! The perfect door is a combination of a secure lock, hinges and a good handle, to which if you add the right trim and doorstep, you can achieve the perfect synergy. With Maco fittings we can get all the assets for a unique door tailored to your individual needs.
Fixed external door handle titanium
Window handle inside only, double opening window fittings.
Double opening porch door fittings, handle on both sides and knob positioned above the handle.
"Ball" fittings, 5 locking points (4 locking + hub), horn handles or bar handles, shock absorber. For use in public spaces.
Fittings with 5 locking points (4 locks + hub); the key is operated after lifting the handle;

Handle both sides;

Locking: when the handle is lifted, it locks at several points;

Unlocking: open with the key, then operate the handle.
Fittings with 5 locking points (4 locks + lock); key-operated door lock;

Handle both sides or possibility of mounting a fixed handle on the outside;

Latching: the door latches and locks at the same time;

Unlocking: the key unlocks the latches and the tongue retracts.
Safety fittings with 5 locking points (2 hooks + 2 bolts + hub);

Steel bolts and hooks provide high security. Safety locking pins with integrated steel plates can be adjusted gradually.
Safety fittings with 3 latches;

This fittings has two additional tongues that complement the standard tongue and together have an optimal effect on the clamping force over the full height of the door.
8. Fittings for panic doors
3-point pushbar fittings.